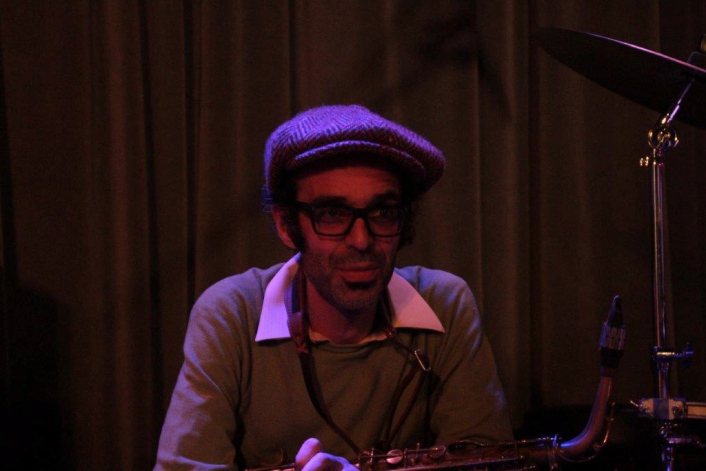 photo by Etienne Bauduin
Primary Scene: New York/Brooklyn
Saxophonist/composer Michaël Attias is a quietly fierce force on the international improvising scene. Born in Israel to Moroccan parents, he grew up in Paris and the American Midwest before settling in NYC in 1994. He has performed and recorded under the leadership of such great artists as Anthony Braxton, Paul Motian, Anthony Coleman, Oliver Lake, Tony Malaby, and many others.
With six critically-acclaimed albums as a leader, current projects include his long-standing trio Renku with John Hébert and Satoshi Takeishi; the quintet Spun Tree with Ralph Alessi, Matt Mitchell, Sean Conly and Tom Rainey; the Michaël Attias Quartet with Aruán Ortiz, John Hébert and Nasheet Waits; and the solo project, I's, with himself on alto saxophone and piano. He has also composed live electronic scores and sound designs for theater including numerous collaborations with legendary director Robert Woodruff.
Michaël Attias was named a 2000 Artists' Fellowship Recipient of the New York Foundation for the Arts, a 2013 NYFA Artists Fellowships Finalist, and was awarded a MacDowell Arts Colony fellowships in 2008 and 2015.
www.outofyourheadrecords.bandcamp.com
Attias, Michaël