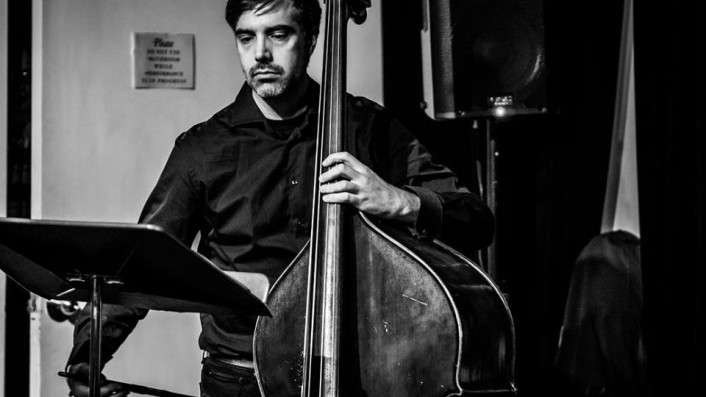 Primary Scene: New York
James Ilgenfritz has been a part of New York's experimental music community for ten years, working with Anthony Braxton, John Zorn, Elliott Sharp, & Anthony Coleman, as well as composers Lukas Ligeti, Pauline Oliveros, Annie Gosfield, JG Thirlwell, Karin Rehnqvist, Ted Hearne, & Gordon Beeferman. He is also active as a bandleader, sideman, & composer.
Recent recordings include MiND GAMeS (with Denman Maroney, Andrew Drury, Angelika Niescier) and Compositions (Braxton) 2011, a solo bass recording of the music of Anthony Braxton.
In 2011 James as Artist-In-Residence at Issue Project Room, where he premiered his opera 'The Ticket That Exploded' (based on William Burroughs' 1962 Novel). A graduate of University of Michigan & University of California San Diego, James is on faculty at Brooklyn College Preparatory Center & Brooklyn Conservatory.
(via NewMusicUSA.org)
Ilgenfritz, James