Colorist is the newest project from Korean drummer Soojin Suh, one of the most prominent faces on the jazz scene in Seoul, Korea. The album feels like an early zenith in the arc of Soojin's career, until one realizes that this is only her third album with decades of music ahead of her. As one of her close musical associates (we play together frequently and she has also been featured on my label twice), I am definitely not in a position to write an objective album review, so instead will go in depth on Soojin's process in making the album and how it related to her role in Korea's unique musical society. The newly formed Coloris Trio is a raw and edgy piano trio in the jazz tradition and their debut album is comprised mostly of Soojin's original compositions, with a few contributions from bass player Hoo Kim and pianist Jaehun Kang. Although all members are masterful improvisors who typically stretch out in long form solos, each song ends at a modest length of five minutes or less. This is intentional, as I came to learn later, from Soojin's philosophy behind the group, part of which involved the sense of upholding "responsibility" (of the musician to create a meaningful, concise statement) and avoiding "violence" (against the listener, by subjecting them to meaningless expression), two concepts that are not commonly dealt with when forming a new project.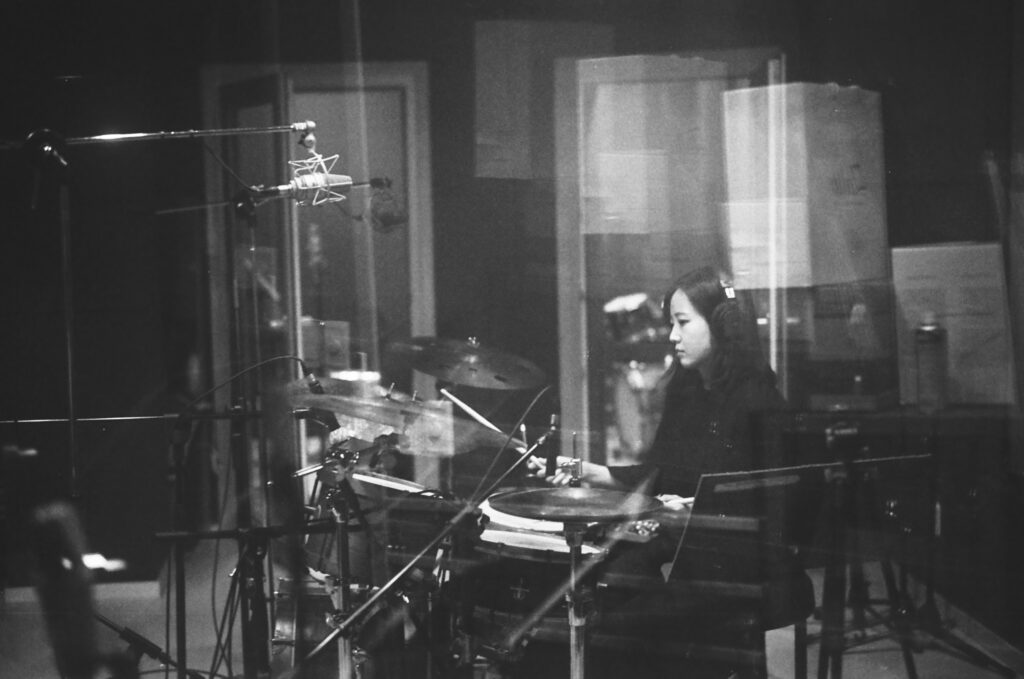 Upon first listen, I felt that most of the compositions themselves portrayed a certain level of visceral angst; In particular, "Brice Wassy" and "Colorist III-Stream of Consciousness" employ propulsive rhythms and odd time signatures to create a sense of dizzying frustration. The more active tunes are complemented by slower tunes that border on dramatically sparse, to me alluding to an emotional cycle of 1) Frustration 2) Resolve 3) Exhaustion. This, however, could very well be my projection based upon what Soojin has told me about her experience as a musician in Korea's burgeoning yet conservative jazz scene. After returning to Korea in 2014 after spending time in music schools in Boston and NYC, she felt that it was an uphill battle the entire time due to certain old-fashioned aspects of Korean society, namely mild chauvinism and strict age-based hierarchical expectations. Through a combination of persistence (and musical brilliance!), Soojin has largely broken through the typical barriers that face female drummers, along with a general marginalizing of jazz as a needlessly American artform compared to the traditional Korean "gugak". She is currently one of the most recognized and in-demand drummers in Korea, notably playing on Sungjae Son's Near East Quartet, released on ECM records in 2018 and being featured on Korean TV countless times. That being said, being an in-demand musician is as precarious a position as it is sought after, and the cycle of frustration-resolve-exhaustion is neverending for a musician like Soojin. The compositions that seem to express these sentiments perfectly are beautifully executed by fellow musicians, bassist Hoo Kim and pianist Jaehun Kang. At the foundation of the piano trio is the tight musical link between Soojin and Hoo, formed by years of playing in various configurations. Not confined to the background, Hoo takes the lead at key points in various songs, even playing a soaring arco melody in the opening number, "Jung-AK". Also just as notable is that the three bass solos, in "Brice Wassy," "Stream of Consciousness," and "Tear Down a Wall," take place right after the melody, as opposed to the traditional spot of after other soloists, allowing Kim's nimble improvisations to be highlighted.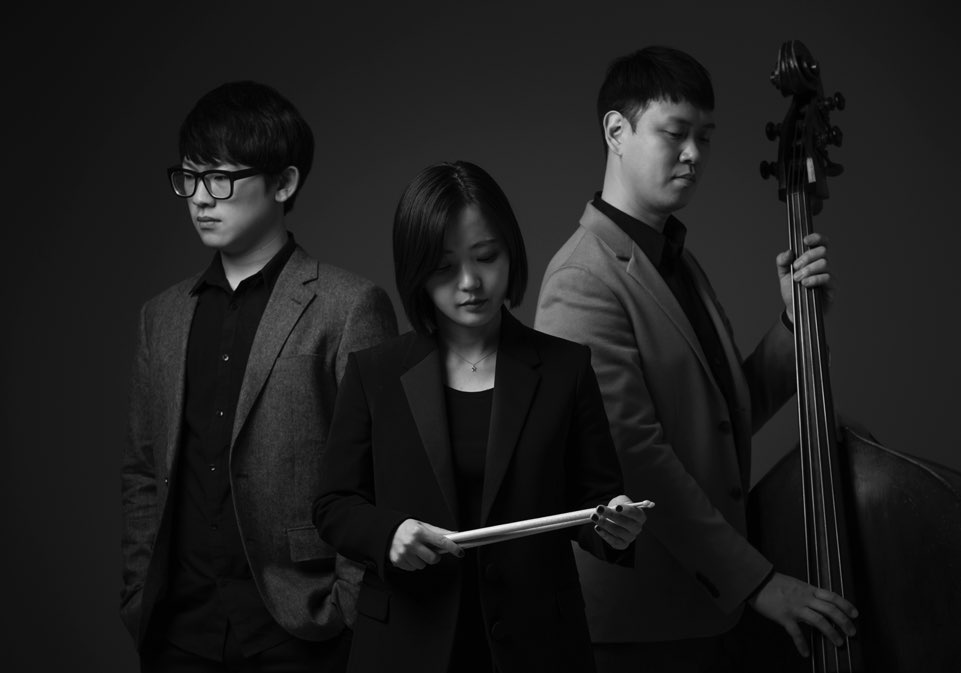 Jaehun Kang on piano is a relative newcomer in the Korean scene but already a major player, and Coloris Trio is one of the first regular groups that he has been in since coming back in 2016 and finishing the two-year mandatory Korean army service. Classically trained and capable of virtuosic technique (he has the distinction of being one of the only Koreans who went to Juilliard's Masters Degree Jazz program), he nevertheless demonstrates a preference for taste over pretension, never wasting notes and always staying true to the original feeling of each composition. Buoyed by the rhythm section, Kang's solos on the entire album are effortless and unfold naturally, and always leave the listener wanting more. Although Kang's natural performance would lead some to believe that they are his compositions, in fact Soojin wrote all but two. A prolific composer, Soojin revealed that she in fact initially wrote sketches for 40, and whittled it down to 6. These six best met a combination of principles that she set out to achieve through this group: 1. Improvisation only within the context of fixed structures-a sense of overarching form taking precedent over momentary bliss. 2. An emphasis on strong melodic structures, whether it be from the melodic instrument, or even rhythmic or textural contributions, and 3. All members having equal role in contributing to the overall texture: not wanting to make a typical piano trio sound, and also not wanting to make a typical drum-led trio sound, but allowing all members to occupy all roles at various points.
If these rules are the "how", the "why" would be the sense of "responsibility" and avoiding "violence" referenced earlier. The compositions seem to be borne of deep, existential frustration with the musical society in Korea; listeners, fellow musicians, art critics, venues, the whole ecosystem. Like a macrocosm of modern Korean society, it is fast paced and homogenous, with fixed expectations, and a bit more concerned with product than process. Soojin's album seems to demonstrate the value of the opposite: going deeply into her highly principled, creative process to make a result that flies against the mainstream musically and does so in the most sincere and cohesive way, supported by like-minded and highly capable bandmates. This is a unique musical offering that came from the current Korean jazz scene while also being a reaction against it, and even for those who hear the album without any context, it will be an undeniably compelling listen.